Special thanks to Adela Campallo who came to Vancouver to teach with all her passion and coraje. We enjoyed the workshops very much here and hope you come back to share more with us in the future!
The great bailaora Adela Campallo was in Vancouver teaching flamenco dance workshops at Mozaico Flamenco. I've been looking for her for over a decade. Every time I go to Spain, she's never there! So here she was August 1-7, right here in Vancouver, BC, Canada. OLE!
I'd just like to say thank you to the Vancouver flamencos and workshop attendees that are coming from far away to come to these workshops. I always start with a dream in my head to do something, and with any luck, everybody jumps on board my wild plans to stay inspired and energized about flamenco as an art form. I think we can all agree Vancouver is extremely far away from Spain, and it's a miracle at all we do anything good here, but we are. And because everybody has such a strong desire to learn more, get better, we are forging together as a group of people to bring the best of the best to Canada and learn what we can. The days of me being able to go to Spain for 1-3 months at a time are long gone. So this is how I know to continue and everybody coming this week, thanks so much for helping me! She is wonderful and embodies the spirit of flamenco.
Adela Campallo wears our new boys shirt…actually, she does it in compas and the contra.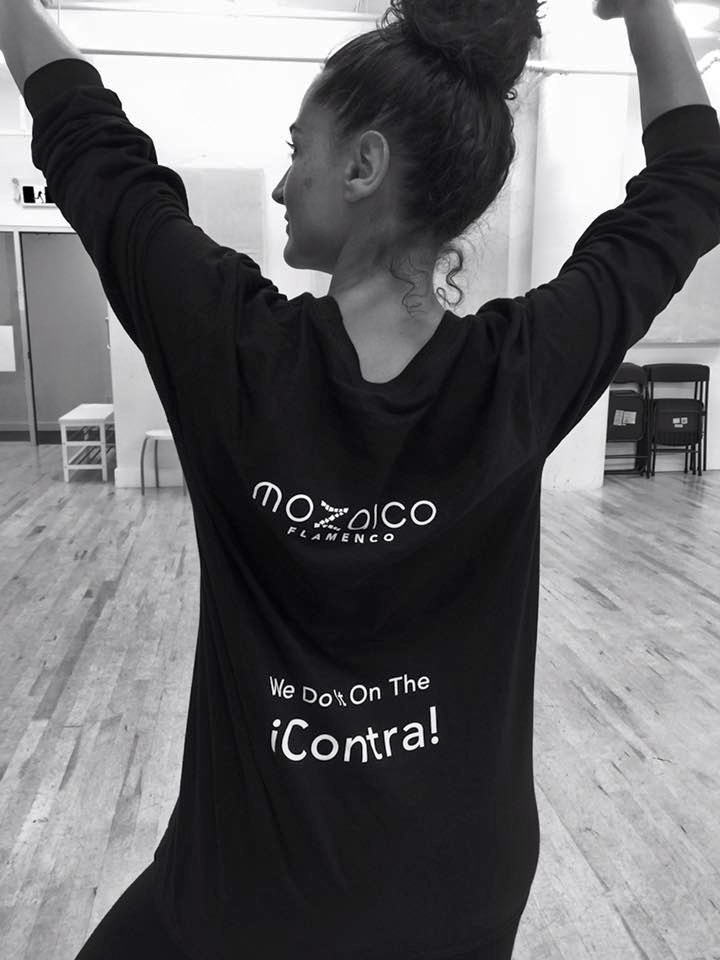 Solea…an amazing workshop by Adela Campallo. Rich with aire, personality, movement. We are learning a lot! Love Solea!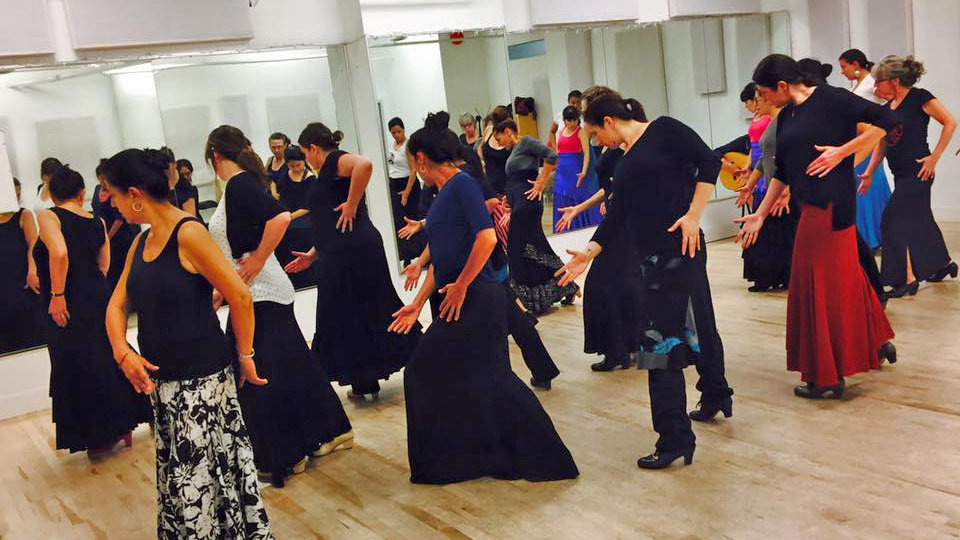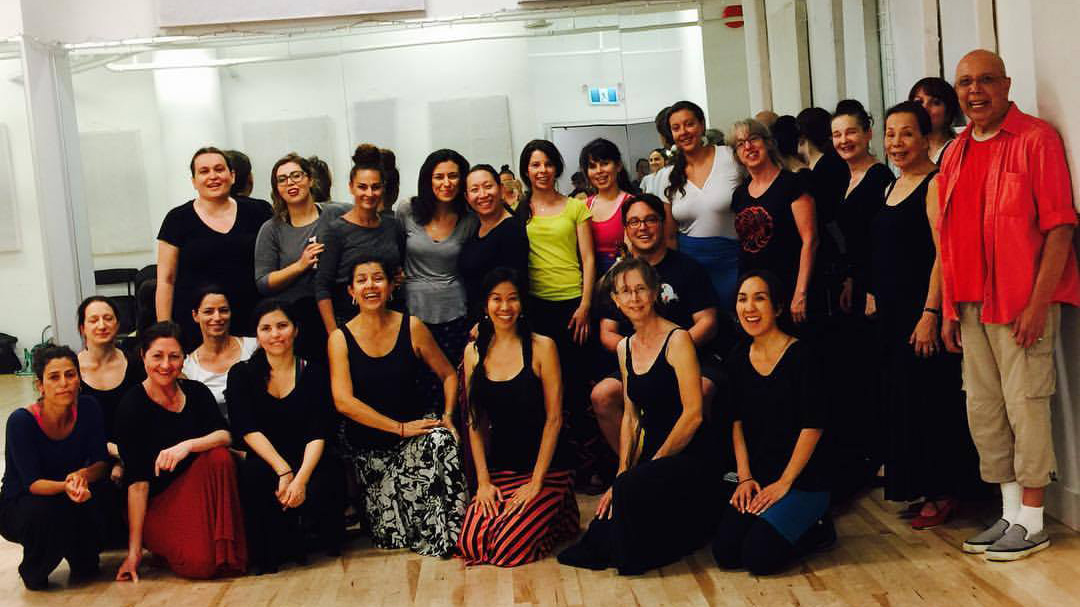 It's hazy outside but we are at the Dundarave beach. Me and Adela. 4 days into workshops now. People are inspired and full of amazement. It is just what I wanted.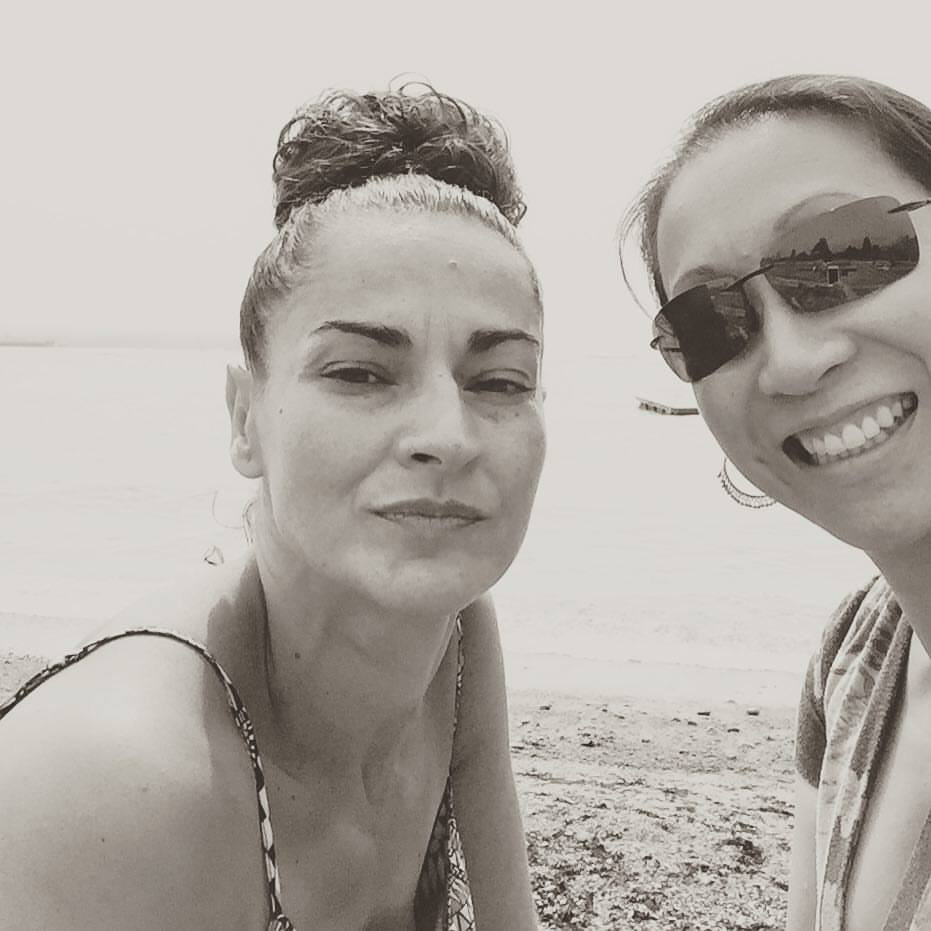 Intermediate class learning Romance from Adela Campallo. It is good learning something new!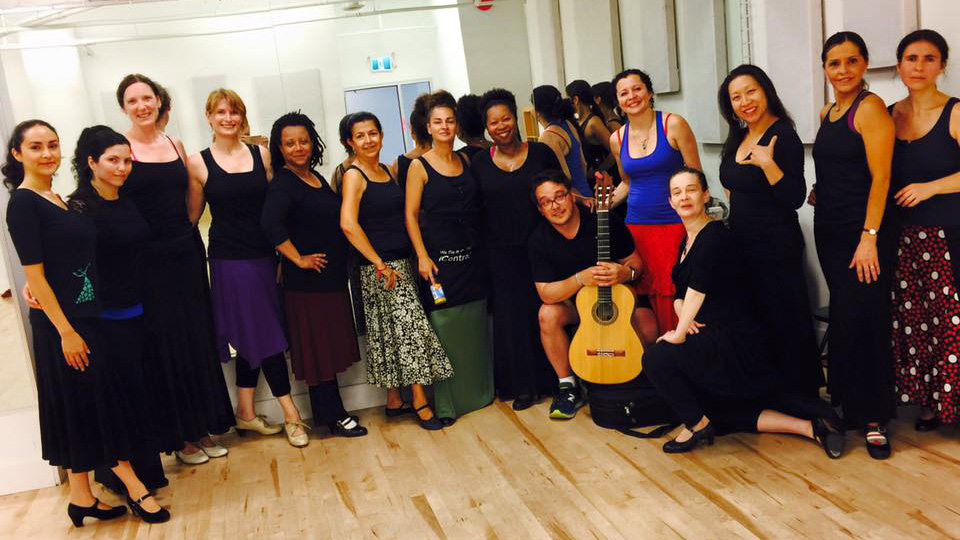 Thank you Adela Campallo for a great week of flamenco. We loved your workshops, arte and spirit in Vancouver!!! Gracias por todo!