Michelle Harding
Flamenco Dancer and Instructor
"Michelle embodies the fiery spirit of flamenco, always dancing with 110% of herself. With her expressive power, she is one of the most exciting cuadro dancers on the scene."
Michelle began her flamenco studies in 2001 with Oscar Nieto.  Within a couple of years she also began training with Kasandra "La China", taking dance classes and working as an apprentice performer.  It was not long before Michelle started performing as a soloist in her own right.  She joined Mozaico Flamenco Dance Theatre in 2005.
Known for her rapid-fire footwork and powerfully expressive style, Michelle has captured the imaginations of hundreds of audiences.  She has performed as a soloist with visiting international flamenco artists including Ricardo Garcia (Scotland), Ricardo Diaz (USA) and Flamenco Sur (Spain/France), and in dozens of Vancouver events including Vancouver International Flamenco Festival, Jondo Flamenco Festival and the Dance Centre's Discover Dance Series. Michelle is a regular weekly performer at the Kino Café in Vancouver where she works with professional flamenco artists in the Lower Mainland.
Michelle has pursued intensive training in Spain and the US where she has studied with flamenco masters Mercedes Ruiz, Maria Jose Franco, Matilde Coral, Antonio El Pipa, Ana Maria Lopez, Pastora Galvan, Adela Campallo, Concha Jareno and Ana Salazar. She continues to hone her technique by attending guest artist workshops.
A tireless promoter of flamenco, Michelle is dedicated to spreading awareness of the art to audiences of all kinds through educational programs, community performances, volunteering, fundraising, singing and dancing.
Teaching Style
Michelle has been teaching at Al Mozaico Flamenco Dance Academy since 2008.  Her many years as an assistant to her mentor, Oscar Nieto, have powerfully shaped her approach to teaching flamenco.  She is now a sought-after workshop instructor throughout the Lower Mainland.
Michelle is keenly aware that every student is unique and she creates an inclusive atmosphere to optimize individual learning.  She is particularly skilled in developing technical precision and communicating the interplay between the various elements of flamenco in performance:  song, music, percussion and dance.
Michelle believes that flamenco is learned and expressed through both the body and the mind.  With passion and humour, she strives to enable students to access greater personal kinesthetic and energetic awareness.  She encourages students to explore their own potential for artistic expression through the medium of a strong technical foundation in flamenco dance.
"Michelle is a patient, generous and exacting teacher. She breaks things down so that I can really learn – better than I have been able to learn in the past. I am so grateful for her wonderful way of teaching!"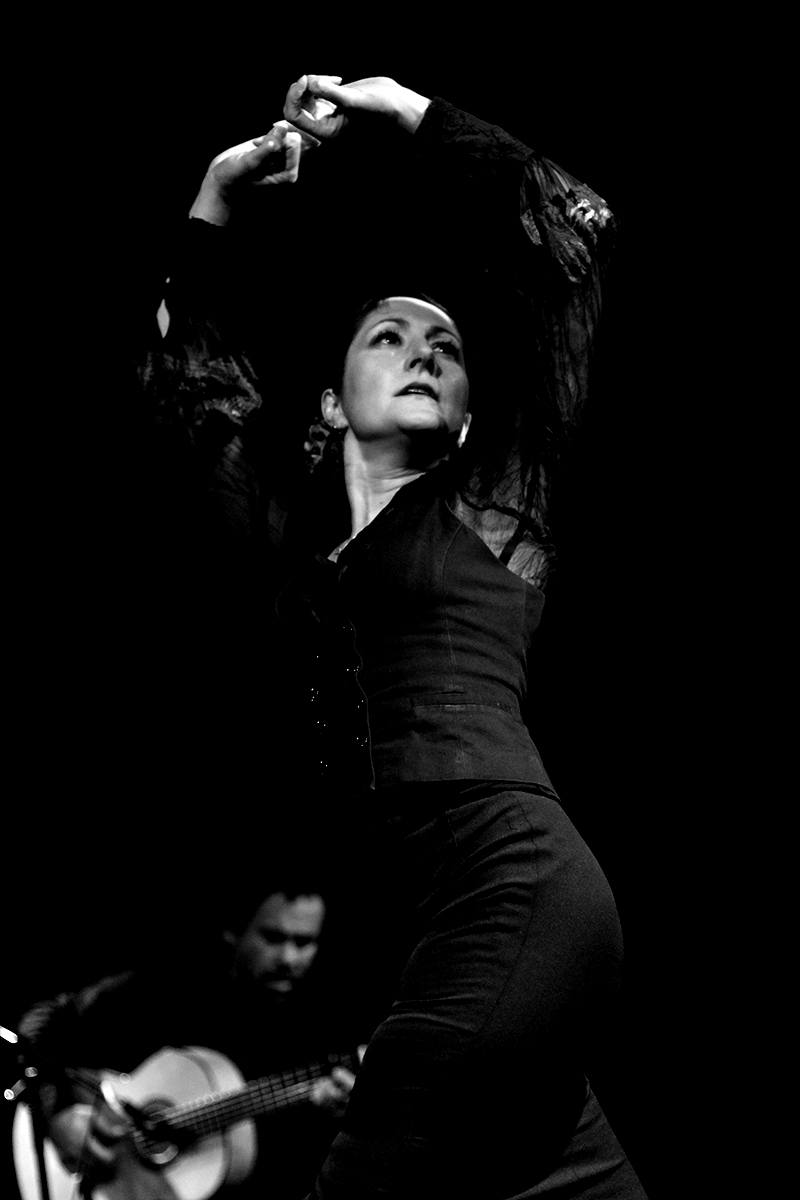 Congratulations to Michelle Harding, recipient of Canada Council Professional Development grant to study in Madrid, Spain for 2 months this fall. She will back to inspire in November 2016.